It's time to order the 2021 International Peace Corps Calendar!
Help to celebrate Peace Corps' 60th anniversary in 2021! Since Peace Corps was established in 1961 by President John F. Kennedy, Volunteers have served across the globe in 142 countries. Now, with all Volunteers temporarily evacuated and recalled home due to the Coronavirus pandemic, it is especially critical to call attention to, and support, the important work that Peace Corps Volunteers do worldwide.
One great way to celebrate the Peace Corp's 60th anniversary, the ideals and goals of the Peace Corps, and the diversity and beauty of the countries around the world is to purchase and display the 2021 International Peace Corps Calendar.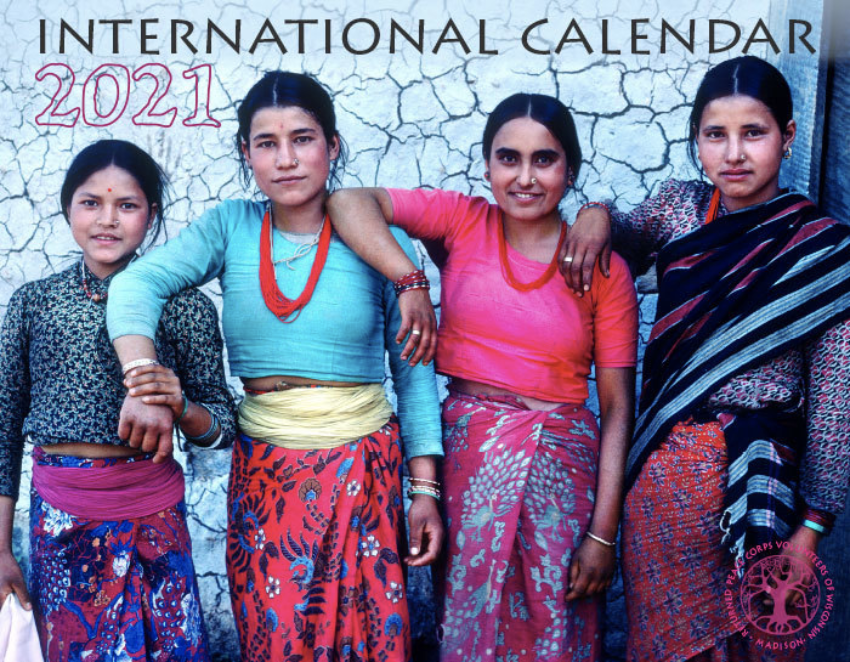 The Returned Peace Corps Volunteers of Madison, Wisconsin work hard to put this amazing calendar together each year. This is one of the most comprehensive international calendars you will ever find, with photos from 13 countries and important dates from all over the world noted daily. Great on your wall, and a perfect gift for Returned Peace Corps Volunteers, those considering Peace Corps service, family, friends, and everyone who appreciates the diversity and beauty of countries around the world.
To learn more and to order the wonderful calendar, visit the calendar sales link to RPCV-Madison at: